Hope you guys had a great week full of training and fun! Check out last week's winners:
In the "Teadoh's Fountain" Challenge:
The winner is IanAce with 68 points! Amazing score for a very tough challenge. He wins 1000 V-Buck worth of gifts! 
In the "No Shotgun Kills" Challenge:
The winner is Nikonikeft06 with 8 No-shotgun kills! He wins 1000 V-Buck worth of gifts! 
Congratulations to the winners!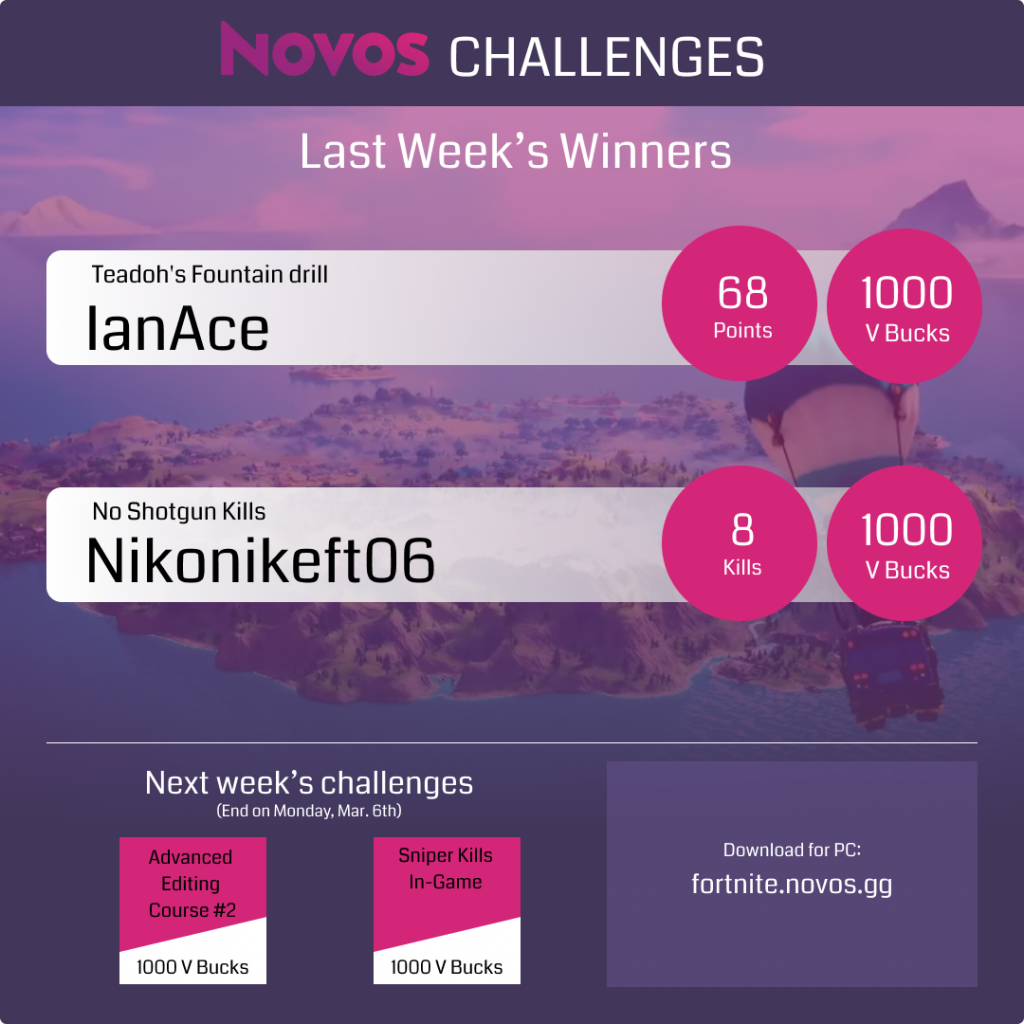 Now for next week's challenges that will reward you with a prize! (1,000 V-BUCKS in Gifts)
"Sniper Kills In-Game " – Eliminate as many enemies as possible using Snipers!
"Advanced Editing Course #2" – Compete in one of the most brutal editing courses ever build in Fortnite!
Don't have NOVOS installed on your PC now?!
Head over to https://fortnite.novos.gg/ to download it now and be a part of this week's challenges!
You can also join our Discord server for some useful tips and tricks!
Rise to the top of the leaderboard and improve your skills in the process! Good luck!