Here at NOVOS, we know that making data-driven decisions can make the difference between a loss and a victory royale.
As a part of our mission to improve your gaming skills, we are going to share some interesting Fortnite statistics that you can use to make better in-game decisions. These in-depth charts and information were collected from thousands of matches played by NOVOS users. All the games were Public matches and played on PC.
This data can be interpreted in many different ways. We will leave the commentary for you guys.
1. Landing Location by Game Mode.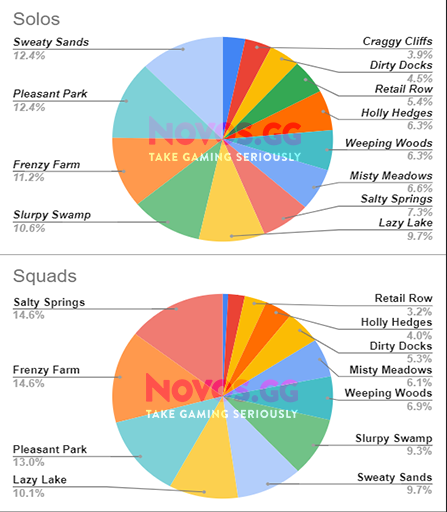 Above, you can see the distribution of all the named landing spots based on game mode (Duos coming soon).
2. Average Rank and Time Survived by Landing Location.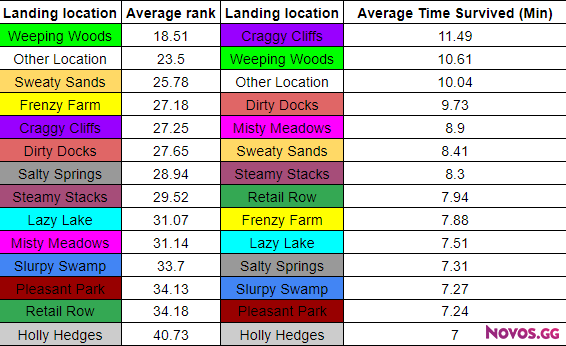 Based on every named landing location (All other spots are grouped in "Other location"), we calculated the average time players survived in a match + the average finishing place (rank).
That is it for now! Tell us what you concluded from this information and what more data you would like to see!
To get your own Fortnite Deep Analytics, go to NOVOS.gg